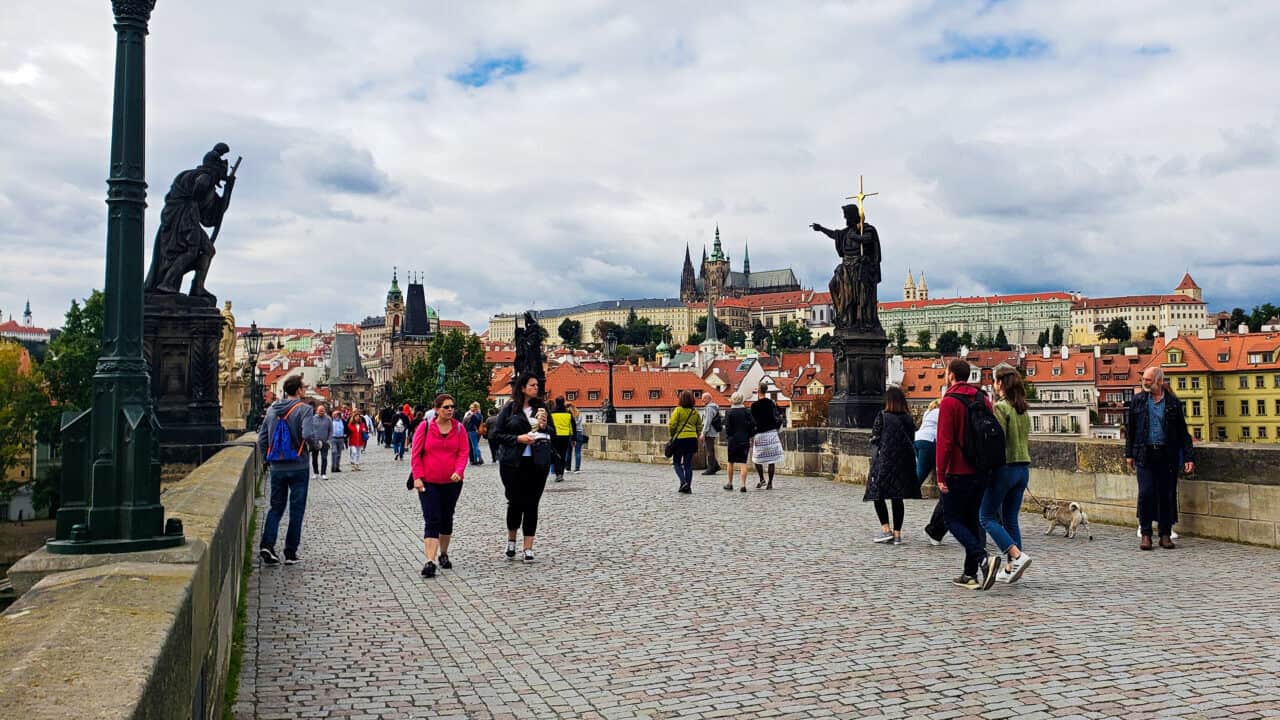 For the second year in a row, the coronavirus has determined both our route and our time allotment in Europe.  This year we only had 4 ½ months of travelling, much too short.  At the start of this leg, our plan was to explore Bavaria in Germany and possibly get further west.  Our first year (2017) was mainly spent in Scandinavia, which was the only year that went according to our very rough plans.  The next three or four years  were spent having a great time in Central Europe.  This year we spent 3 months in Czechia for two reasons;  one is that it was green on the covid map and secondly it turned out to be a lovely country to explore.  It was very interesting watching the EU coronavirus map (https://reopen.europa.eu/en ) which largely determined our direction of travel.  For the first half or more of this leg, western Europe was red and Central Europe was all green, hence our visit to Czechia.  As we were getting ready to leave Czechia the red wave from western Europe was moving decidedly east.  When we finally left Czechia the western part of Europe was green (some orange) and from Germany west the regions and countries were all red.  This caused us to bypass Germany and head for France.  Although we spent about four weeks in France we didn't see as much as that would imply.  At lot of the time was spent trying to find somewhere to leave the RV for the winter that wouldn't be freezing when we return in early March.  Once we found a place near Bordeaux, our route had to take us there fairly quickly.  We didn't want to arrive right before we were due to come home and find out that there were any problems.  In addition it rained for much of our time in France.  Rain or not, we did visit some lovely areas, especially in the Black Périgord region on our way to Bordeaux.  Overall, when we remember this trip, it will be Czechia that we think of.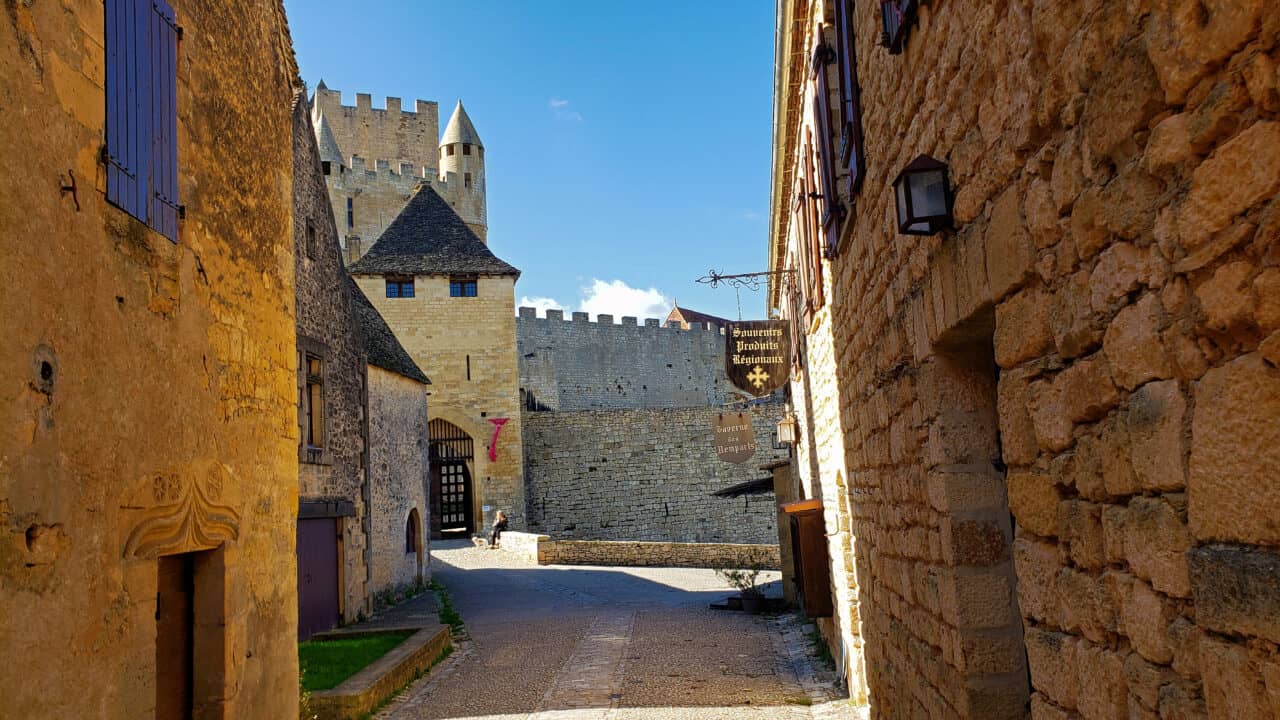 We enjoyed spending time extending our bicycle track around Central Europe. We cycled through a fair bit of Czechia and extended our track near Prague down to the Danube in Austria to join up with our rides from previous years. Since the middle of 2019 we have cycled along one track for almost 6,500 km in Central Europe. This doesn't count all the bike rides that didn't link up to our main line. We have just begun a path in Western Europe. We are starting our new path by cycling from Bordeaux down to the Mediterranean along an official France bike path. So far we have only ridden about 200 km along this path.
It would be nice if someday we could join up our western and eastern European bike routes, but I don't think that we have that much time left in Europe. We do have to return to North America some time. We had thought that next year (2022) would be our last year in Europe but we have missed so much due to Covid that we are now thinking of extending it an additional year after that. I would really like to explore France, Germany, Belgium and the Netherlands in our RV. We will visit western Spain, but given Spain's opposition to us towing our car, I don't expect to spend much time there. I think that we need more than one year to explore Western Europe. Typically we move the RV about once every 10 – 14 days and then only we only move about two hours away. This says that we won't see much of the west in one year.
Our highlight of this year would have to be the loveliness of exploring Czechia.  It was very unexpected.  I uploaded a video in early August of a superb day cycling between fantastic chateaux, coming upon lovely surprises in the woods and more.  We got to spend a few more days in Vienna this year on our way to Czechia and we actually got to Prague twice.  These were two of Mike's and my favourite cities in Europe prior to this trip and we thoroughly enjoyed visiting them again. 
We had friends that we met in 2017 from Norway who flew down to Prague to meet us there for five days. We all stayed in a hotel right in the middle of the historic centre of Prague. It was great. Before we left Canada for this trip of a lifetime, I had hoped that friends and family might come and join us on our travels. So far that has only happened twice.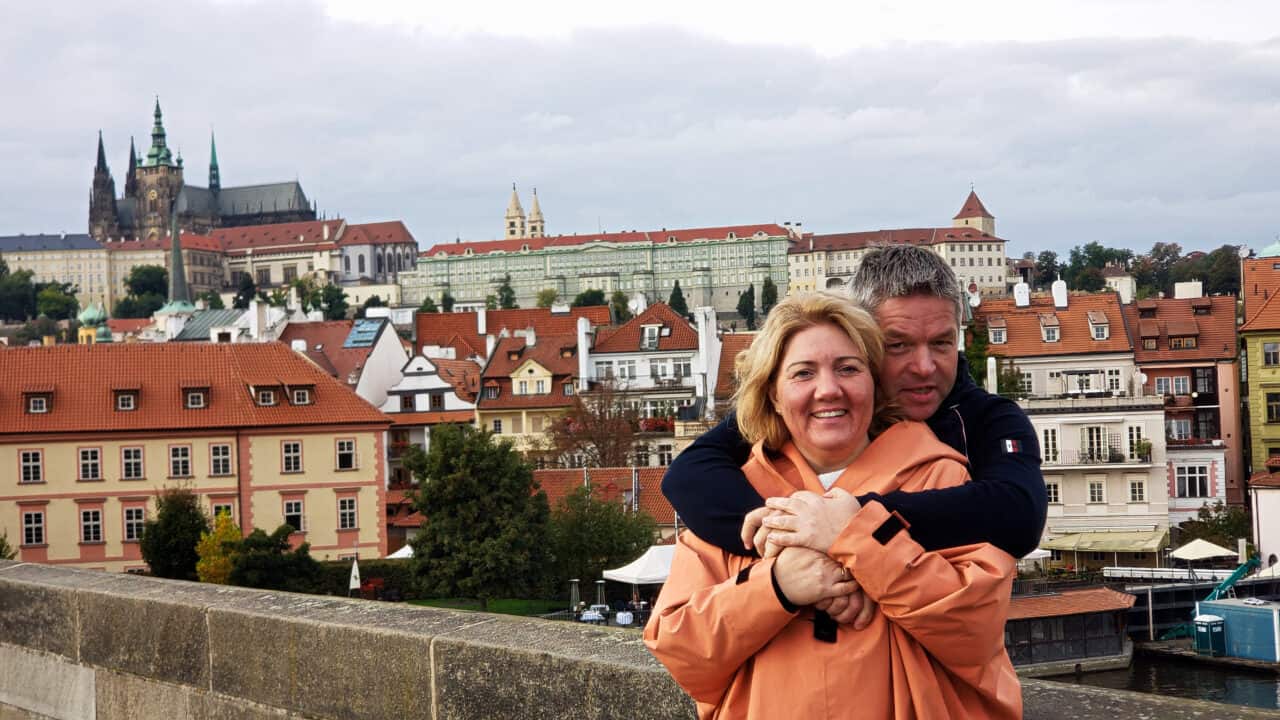 The downside for 2021 would be the restrictions imposed by covid. This includes our length of time and our route and most significantly, the lack of visitors and people we see and invite into our camper for an evening of drinks and international discussions. We play cards with friends in Canada twice a week over the internet and that is great and keeps us connected. We do miss the international visitors. Many campers are staying very close to home due to Covid. This was also our least healthy year which was a bit depressing. I spent a few months with major headaches instantly brought on by any sort of strain including simply bending over, using my legs to close my recliner etc. I have never taken so many over-the-counter pills. Based on the timing, there is a good possibility that this was a reaction to my Covid vaccine. When we were leaving Czechia Mike and I both got severe colds and coughs that lasted for weeks and kept us away from restaurants and people. In this day and age, no-one wants to be near someone having coughing fits. Before we left Canada I had fallen and hurt my hand. We expected it to get better in a few weeks. It hasn't and I am now setup for X-rays very shortly after we return to Canada. For all the problems we have had this year we were still very pleased to be in our RV and travelling.
I was disappointed with how rarely Mike and I used our new drone. Our desire for the drone was to be able to show people at home what we see when we are cycling and travelling through these countries. Europe is no worse than North America with the restrictions put on drone use. Restrictions like no flying over roads or over lots of people or near airports make perfect sense but they do impact our planned use. When we couldn't use it as planned, we tended to not bother using it at all even when we could, which was just too bad. We will see what happens next year but I anticipate France having even more roads, people and airports to worry about than we have had so far.
I have only recently realized how lucky Mike and I were at this time last year. I had purchased our tickets to go home to Canada for Christmas when covid exploded with the second (or third?) wave. Canada kept insisting that people shouldn't travel, shouldn't leave and shouldn't return to Canada. Remember that this was all pre-vaccine. Mike and I had bought a winter package at a campground that would allow us to stay there from October to early April. We had intended to spend some time there in the fall and again in the spring and just store the RV over the winter on "our" spot, plugged in, with electricity while we were in Canada. Istria was a green area for Covid at the time. When we couldn't go home for Christmas, we knew that we were lucky that we had already found and paid for somewhere to stay. We were also lucky that there were a few, very nice, native English speaking families also stuck in the campground (British, Australian, Irish, American, Canadian and one German who could speak several languages). I knew even then that we were very lucky that we liked and got on well with the other English speaking campers, but I appreciate it even more now after having spent most of the past 4 ½ months staying in absolutely deserted campgrounds.
Covid has controlled much of our travels over the past two years and while we were very disappointed not to get home for Christmas last year, the other campers helped a lot. I should add a comment here, that I know how lucky Mike and I have been to be able to travel at all during this time. Even with having to be careful and no visitors it has still be great and so much better than the time most people have had.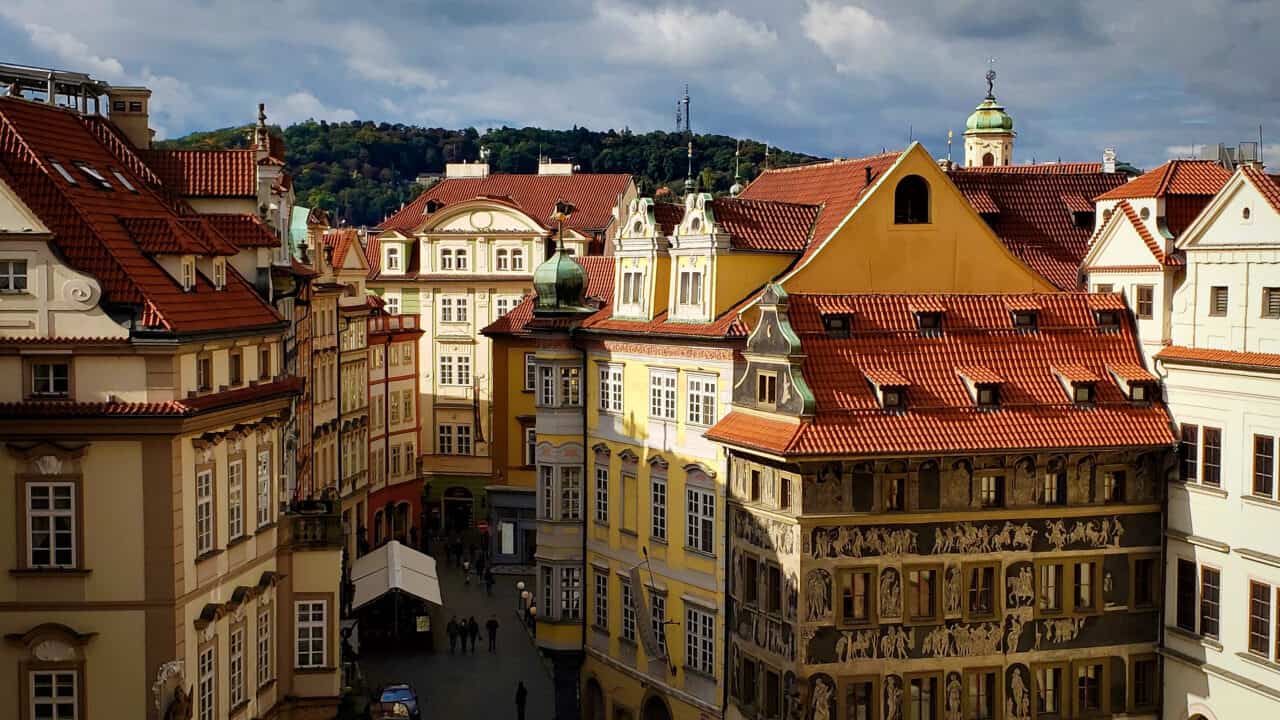 The campground that we have left our RV in for this winter does have some campers that stay there semi-permanently. One camper very nicely borrowed someone else's car and drove us to a hotel near the Bordeaux airport. It was a one hour drive for him each way.
I am writing this about 2 hours into our flight from Paris to Toronto. Mike has just decided that Air Canada is out the window and we will be flying Air France whenever possible. The male flight attendant was really helpful and a few of us got our seats rearranged so that Mike and I both had aisle seats with an empty seat between us. This is the perfect setup for us, at least it is if you have to be in economy. With our meal we were given a champagne aperitif and a bottle of wine. Mike liked the wine so much that he took a picture of the label. Lunch was followed by coffee and tea service which included a choice of a couple of brandies. By this point in time Mike was very happy with the service on board. The flight attendant even remembered my name when he was serving us.
Editor's note: As I get ready to post this last article for 2021 borders around the world are closing again due to the Omicron variant. I am glad that we got back to Canada for Christmas and I really hope that we can return to Europe as planned.
Statistics:
For those who are interested, below are some of the statistics from this year and previous years. All costs are Canadian dollars. Currently 1 CAD is .78 US and .69 Euro.
2021:
In Europe: July 8 – Nov 28
Camping: Total Nights – 142 No charge nights – 8 Campground Cost – $3,392
Kilometres: RV – 3,579 Car – 6,388 Total – 9,967 Total Fuel Cost – $4,115 Cycling – 1,814
2017 – 2021:
Total Nights – 1,124 Campground cost – $24,199, Total Km – 75,730 Total Fuel cost – $26,896
2021 nights camping
Austria: 8
Croatia: 8
Czechia: 85
France: 36
Germany: 1
Slovenia: 3
Switzerland: 1
Total 2021 nights: 142
Countries visited 2017 – 2021: Total Nights
Austria: 88
Belgium/Netherlands: 10
Bosnia & Herzegovina: 26
Croatia: 314
Czechia: 88
Denmark: 40
Estonia/Latvia/Lithuania: 12
Finland and Russia: 15
France: 36
Germany: 19
Hungary: 64
Iceland (no RV): 2
Italy: 36
Montenegro: 35
Norway (2019 no RV): 61
Poland: 12
Romania: 77
Slovakia: 44
Slovenia: 117
Sweden: 27
Switzerland: 1
Total nights in Europe: 1,124