A sad good-bye to Slovenia and Italy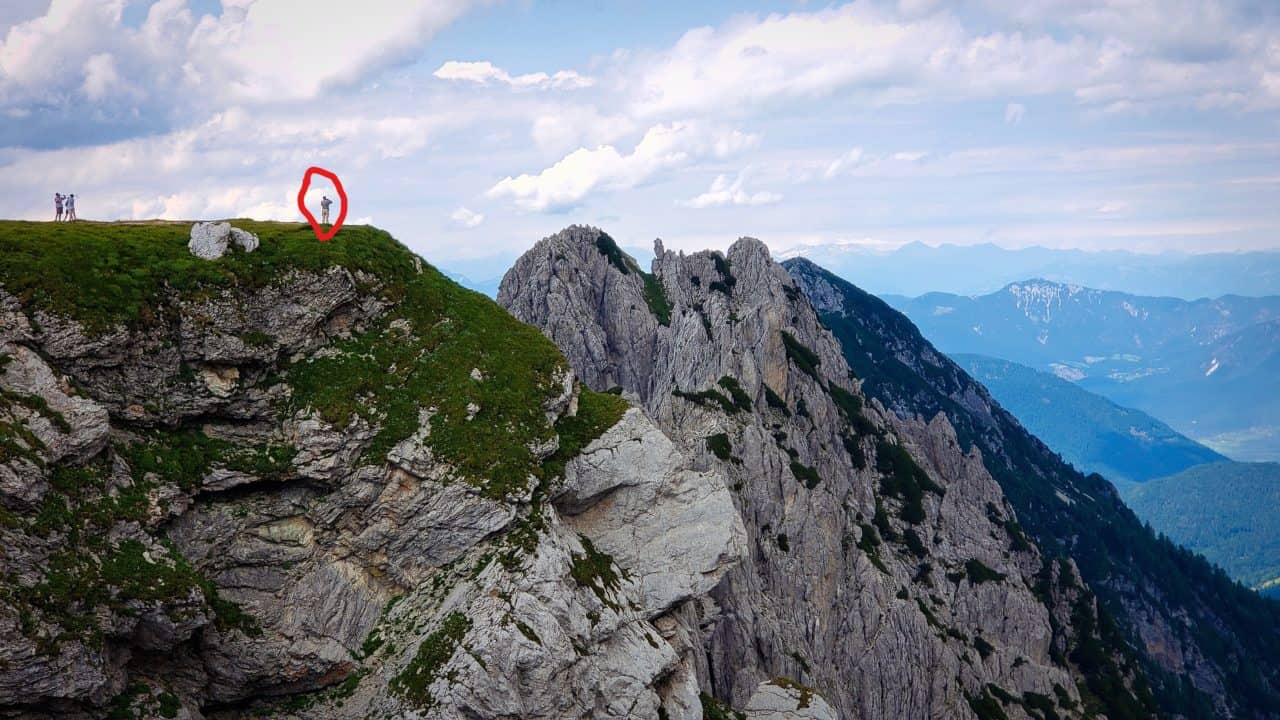 Mike and I have returned from our 10-day trip back to Canada. We had a busy time visiting family and friends and making some interesting purchases. We were lucky that nearly all of Mike's family got together and we saw everyone at once. He is from a large family, so that was handy. We are now in Europe and we are leaving this triborder area that we love. We spent six weeks in one camping spot, and we could easily have extended our visit here. The only place where we stayed longer was the Istrian peninsula in Croatia. Most of our stops are usually around one to two weeks. With this new biking interest and the European bike paths now added to our agenda, that average time could easily increase.
We visited the Triglav National Park in Slovenia last year and really liked it. It is very large, and we wanted to spend more time there. Luckily it was enroute to Austria. For anyone coming to this part of the world and enjoying the outdoors, Triglav National Park is well worth visiting.
As most of you know, Mike and I have thoroughly enjoyed our e-bikes, but we really only used them occasionally. We are now much more into this biking thanks to the fantastic bike paths next that went right past our camper for the last six weeks. We are getting into the parts of Europe that have a lot of nice bike paths in valleys and along rivers far away from traffic. These paths might not be as phenomenal as where we are right now, but they are still very enjoyable. For most of this year we have been staying in very mountainous areas with no level bike paths and with busy, narrow roads that we don't have the nerve (or skill) to bike on. After biking on this great path right in the mountains, cycling has become much more common and important in our agenda.
Our current e-bikes don't have the range or the quality for either the great cross-country paths we have just found or for the rough handling that we have given them so far. While we were in Canada, our interesting purchase, was a second pair of e-bikes. They were supposed to have been shipped to Europe, but it turns out that they haven't quite left Canada yet. Hopefully they leave soon as it could take them four to six weeks to get here. Because the batteries are defined as "hazardous goods" they can't travel by air. In the meantime, we will continue enjoying the e-bikes that we have. We hope to ship our current e-bikes back to Canada without the batteries and buy new batteries when they arrive. We think these will be great on the roads at home. We don't anticipate riding in many gorges or up mountains while in Toronto.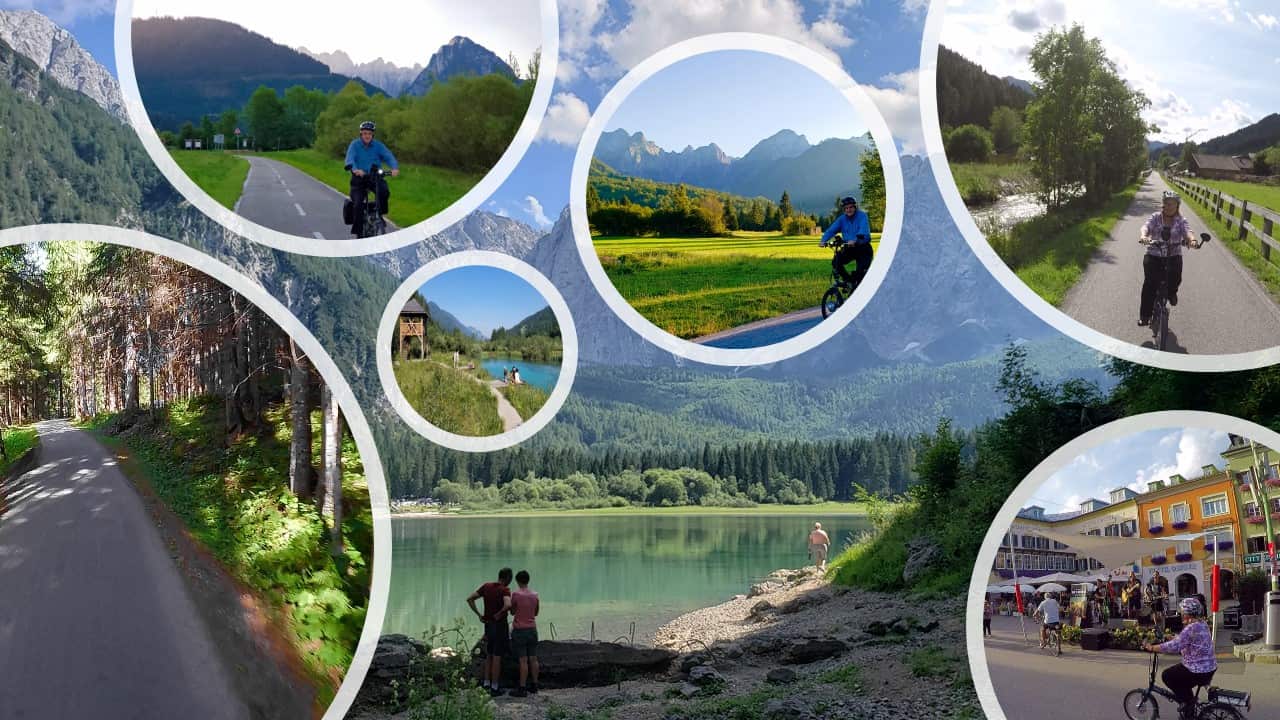 Just before we left to come home, we visited a ski jumping area near our campground. There were multiple jumps of different sizes. We watched various people practice ski jumping and landing on some special type of artificial turf. These people included some very young children, whose form and landings looked great to us. How do people who get into this sport at a "reasonable" age compete with competitors that start this young and can practice all year round?
We also had the chance to drive along another phenomenal panoramic road with mountain ranges on both sides. The houses built on this road have views of different mountains or mountain ranges, from both their front and back windows. How great is that. From our camper we could see the "Mangart Saddle" in the mountains. That was another panoramic drive that I mentioned previously. It was a one-lane road, for two-way traffic, right up the mountain to absolutely spectacular views. Looking at the Mangart Saddle from our campsite kept that fresh in our memory. It is interesting, how many European mountain roads where built by armies and prisoners of war. They are one benefit to have come out of the various wars.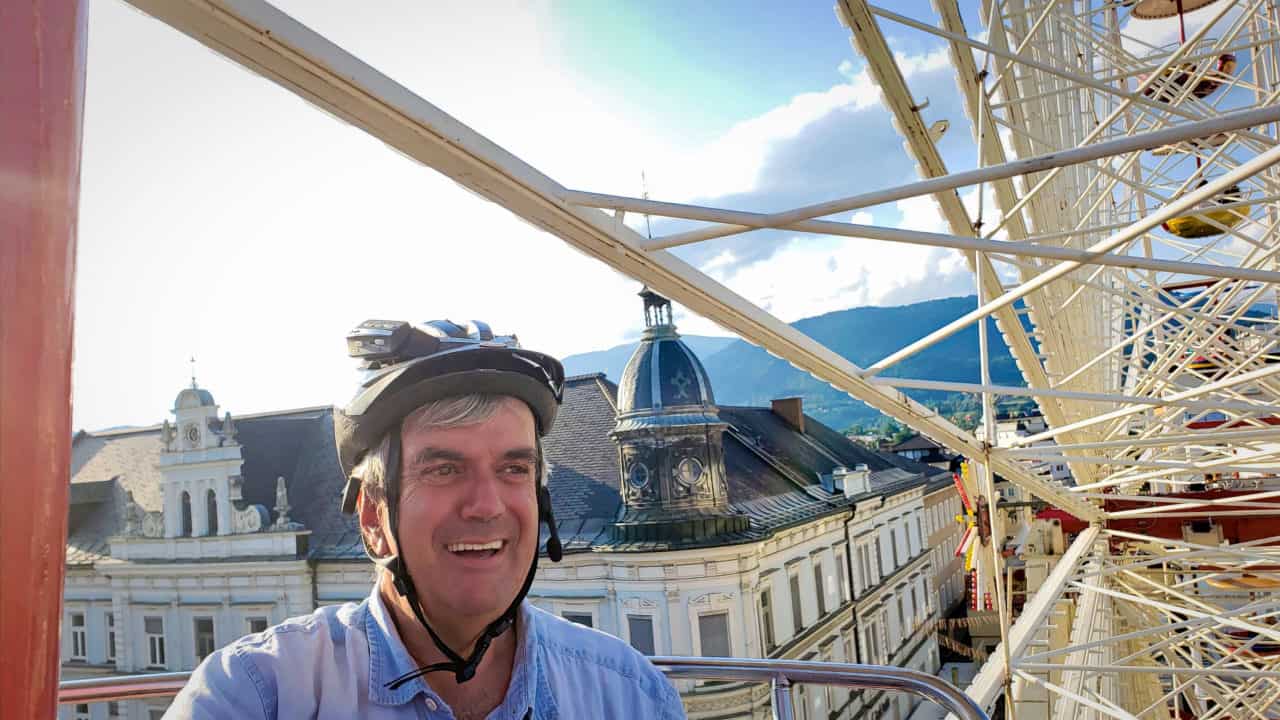 One day we watched a father riding his bicycle. He had a small child in a child seat on the back of his bike and a baby in a knapsack (sort of) on his back, unbelievable! Obviously, he doesn't wobble as much as we do.
It was nice to have Peter and Pearl stop by for a week and camp next to us. Anyone else from home that wants to ship their RV to Europe, let us know and we can try and get together somewhere. We might be seeing Peter and Pearl again in Vienna depending on how our journeys both work out. Mike and I are planning on doing a circle around Austria and then continuing to the tail (Innsbruck etc.). Next should be Germany. It is very possible that we won't get out of Austria this year. I am not sure that the Austrian mountains are where I want to return to in the winter, we will see.
Although Slovenia is well-known for its outdoor activities, it certainly does have its own history and culture. The capital city of Ljubljana is lovely, and we enjoyed visiting it a couple of times. It has a great pedestrian area, an interesting castle on the hill overlooking the city and a historical bike route around the entire city. We had a great time in the Museum of Illusions in Ljubljana. Mike discovered coffee flavoured coca cola while we were here. He hasn't yet been able to find it anywhere else, but he says he will keep looking.
We spent a fair bit of time driving and biking in this little corner of Italy where we have been camping. It was a good reminder of why we aren't taking our RV any further into Italy than where we are now, just at the border. I will say that having this ease of crossing borders is absolutely great. We spent much more time in all three countries than we would have done if there had been border line-ups and customs and immigration officials like there are at home. It seems to me that everyone benefited.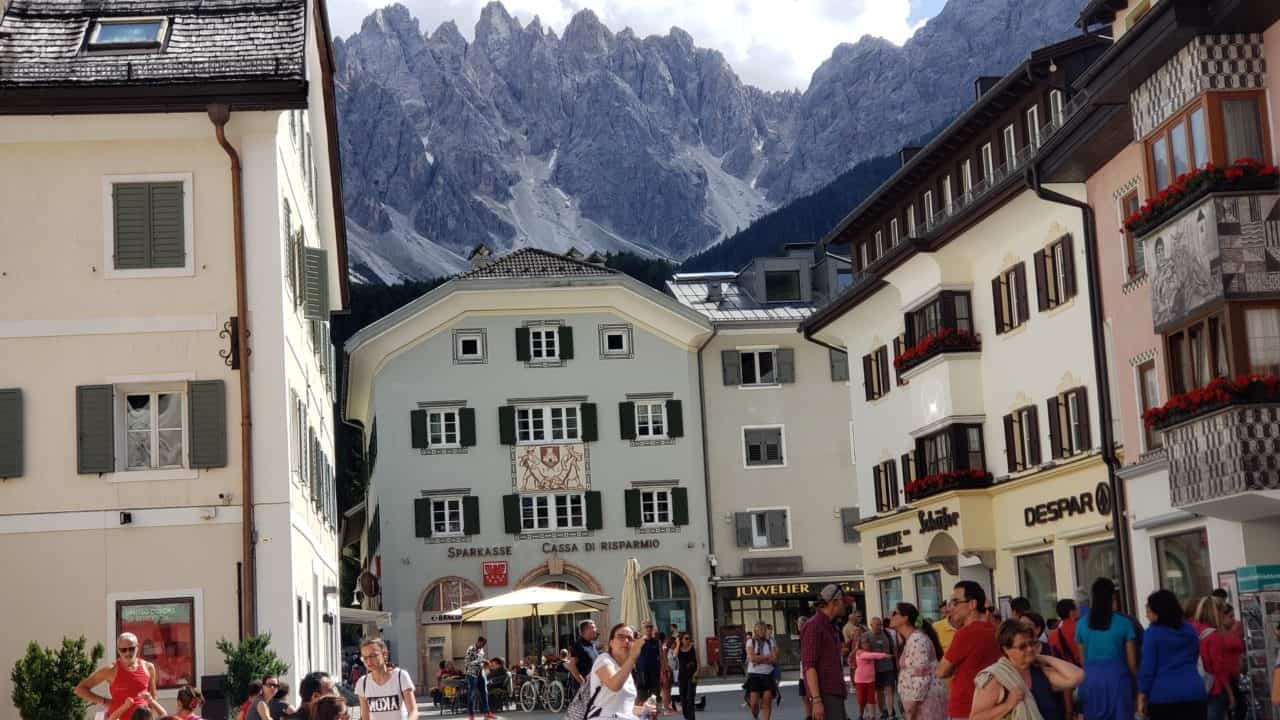 I am afraid that it is time to leave this lovely part of the world. We had always planned to leave two days after we arrived back. Mike is already talking about delaying our departure, but my guess is that that won't happen.
We have a few different routes we can use to get to Austria with the RV. The safest route is to backtrack about 25 km (15 miles) into Slovenia and then drive on a major highway, through a large tunnel, across the border. The toll for our car going through the tunnel was $18 Cdn. Who knows what it would be for the RV towing the car? The faster (and cheaper) choice is to go in the opposite direction, slightly further into Italy. The roads on this route are your typical narrow, winding Italian roads. Even worse than the condition of the roads, which are scary, is an underpass below a bridge that cannot be avoided. The sign in front of the underpass says it is 3.8 metres high. Our RV is 3.9 metres high! The underpass is arched and located immediately before a blind curve in the road. Mike thinks that 3.8 m sign refers to the height below the lowest part of the arch (i.e. near the edge of the road). He thinks that if we go slowly right down the centre of the road, we should be OK. Of course, that would mean our motorhome would be in the middle of the road when approaching the blind curve. There is quite a bit of traffic on the road, so driving down the middle when approaching a blind curve doesn't thrill me. We meant to bring our laser measurer from home, which would allow us to measure the height accurately and quickly, but we forgot it. Currently Mike is leaning towards the Italy route. He wants both of us to drive the two vehicles separately until we get beyond the narrow roads and the bridge because we cannot back up when the car is in tow. Wish us luck and stay tuned for what we decide.