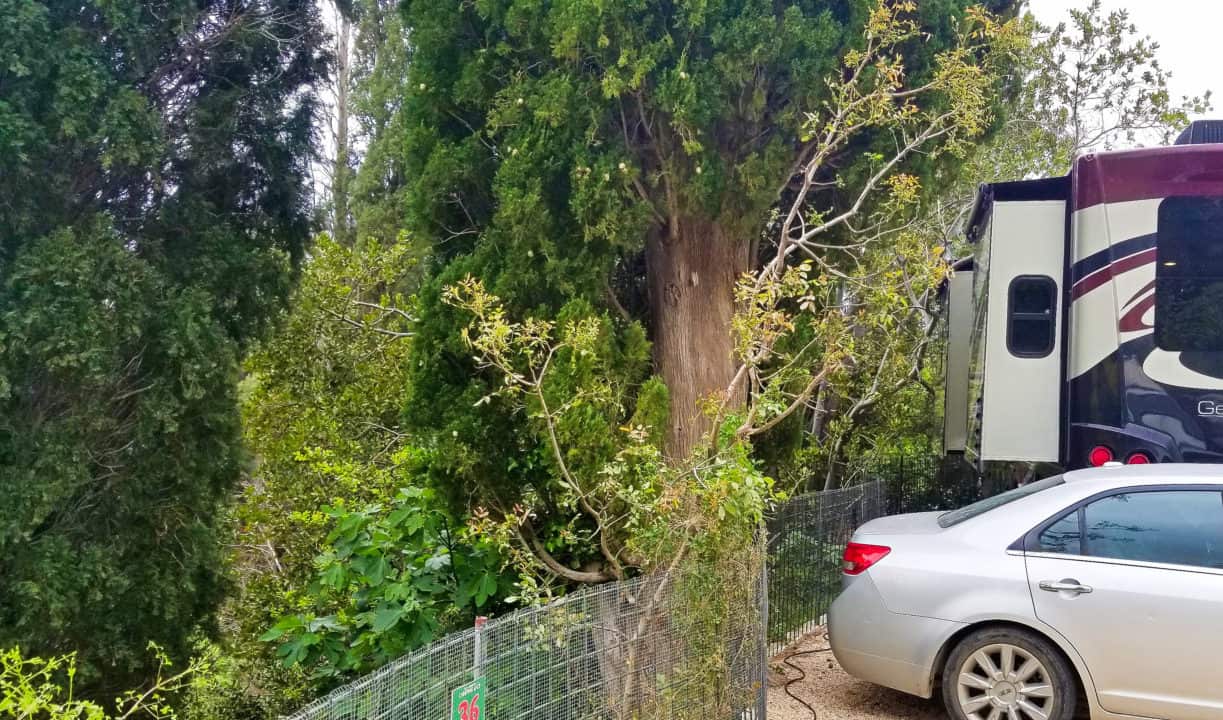 This short note was basically written by Mike. I stole an e-mail that he wrote and have reproduced it almost verbatim. Our next full article is about Dubrovnik and it is just too long to allow this to get lost in it.
Reading this you have to remember that Mike isn't really keen on heights. Even driving the car on the mountainside can cause an uneasy feeling in the soles of his feet. Here is Mike's Tuesday night in Dubrovnik in his words:
"It was a bit tricky getting a camping spot as most campgrounds are still closed or have access roads that are too steep for our motorhome. We did find a nice spot in a town about 8 km south of Dubrovnik. The campground is located on a ledge about 1/2 way up the mountain.
Actually, I missed the turn onto the ledge and had to drive several kilometers further south before I could turn around on the road which is itself carved into the side of the mountain. Fortunately, the mountain has lots of trees, so it doesn't feel too precarious. That said, the trunk of the tree which has upper branches rubbing against our motorhome is rooted in the side of the mountainside a good 50 feet below the ledge where we are parked. And, judging by the amount of footwork required to chase the water down the drain when I was finishing my shower this morning, our motorhome isn't exactly very level despite having added several 2-inch-thick planks under the front wheels.
It got a bit windy last night, so I got dressed at 5:00 am and climbed the ladder onto the roof of the RV to trim some of the branches that were rubbing against the side of the motorhome. The rubbing was keeping me awake. As I was tossing one of the larger branches into the abyss, the branch caught the saw blade on my Swiss Army knife which had been a cherished gift from Janis and Charleigh. Both went into the abyss (the knife and the tree branch not Janis and Charleigh). After getting my flashlight out of my pocket, I could see that the branch had gotten caught on another branch and that the pocket knife was still hooked to the branch. So, I got off the roof and climbed the tree, but couldn't reach the branch. I then got the 10-foot pole with the squeegee attachment that I use to wash the windows. With that in hand, I was able to dislodge the branch. It then tumbled into the aforementioned abyss. But as it tumbled, I saw my trusty pocket knife fall away and land near a tree rooted into the side of the mountain. It only took me a few more moments to climb over the fence and down the side of the mountain to retrieve it. I was them able to return to bed where I slept soundly until morning."
Jackie's side of the story:
I wake up at 5:33 AM and cannot find my husband. Given that we live in a camper that is a little unusual. It has been storming with rain and wind all night. The rain seems to have stopped at the moment. I hear footsteps on the roof right above my head. Mike hates heights and it is the middle of the night, I am afraid that something must have gone quite wrong. I lay snuggled and warm in bed listening to movements above my head and up and down the ladder. I know logically that I should get up and go and find out if my husband needs help, but I am cozy and in my pyjamas and I really don't want to be outside or even out of bed. I lay there, still dozing on and off for about 15 or 20 minutes before I give in and decide that I have to do my wifely duty and get up and find out what help he needs. I do believe that he would have woken me if he desperately needed help. To my everlasting joy I hear the door of the camper open and Mike finally coming back in. I ask what he needs, and he says nothing and back to sleep I go. Even a cold husband returning to bed doesn't wake me up.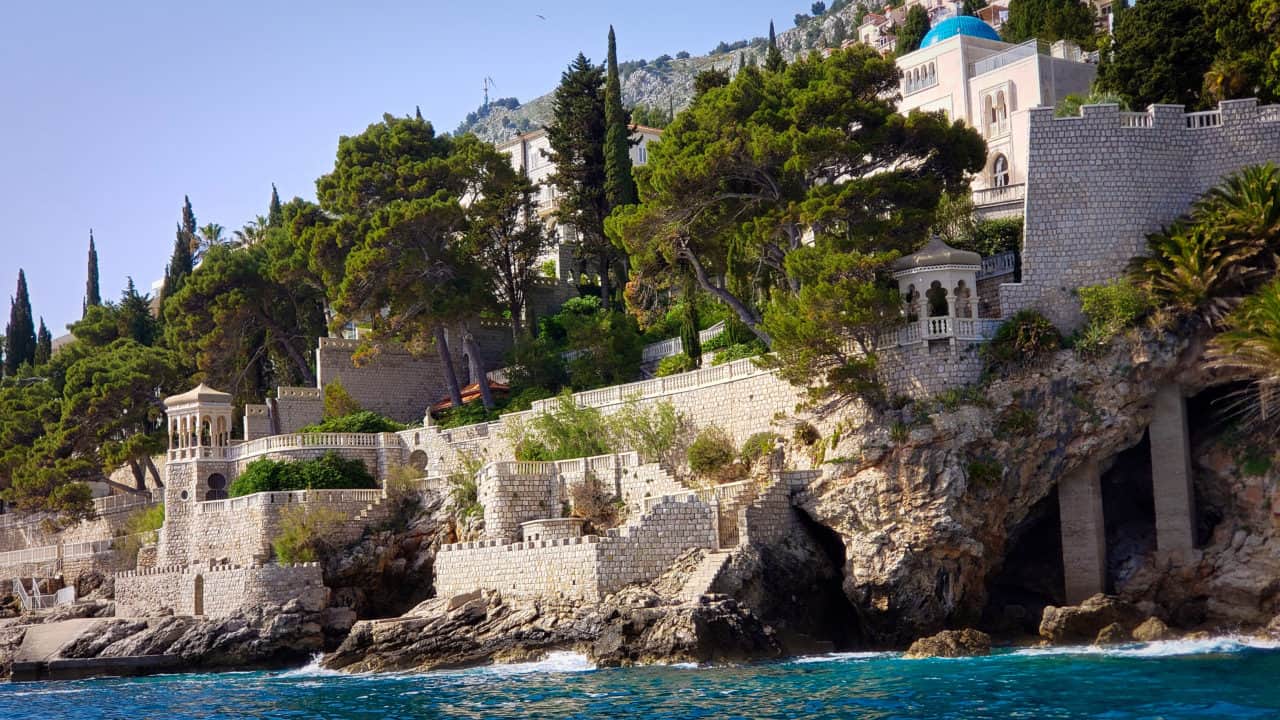 Mike and I leave our ledge tomorrow for Montenegro. I think that Montenegro is just as mountainous as Croatia is. Our future route is getting more and more murky. Montenegro has just been added in. The original plan was to head back north from Dubrovnik. People have been talking to us about visiting both Albania and Bosnia and Herzegovina. Whether we see both or neither of these countries is still up in the air. We will let you all know as soon as we know ?.