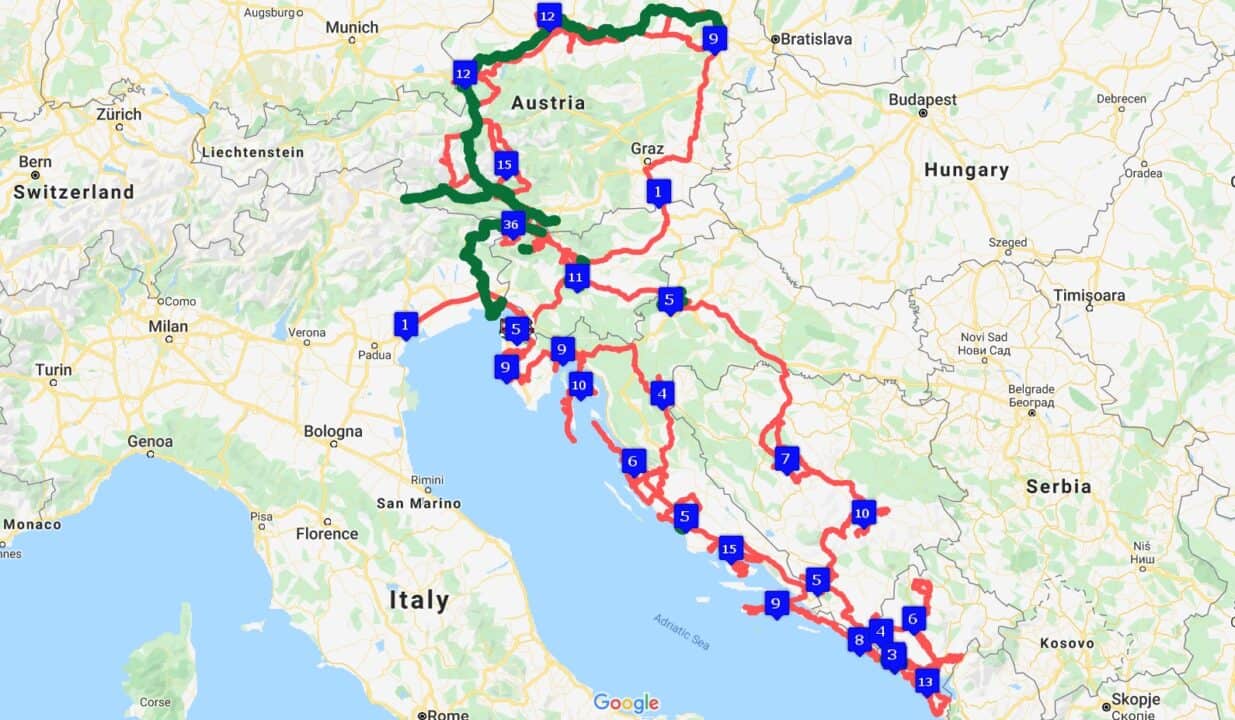 Above is our final map of our 2019 journey. The blue blocks are the number of nights we stayed in each location. The new green line shows our major bike rides connecting from the Adriatic, through Italy and part of Slovenia, up to Salzburg in Austria and then across Austria to Vienna. Great biking rides.
Select the links below to view our detailed maps from the last two years.
Click here to view the 2019 map in detail
Click here to view the 2018 map in detail
Click here to view the 2017 map in detail
2019 photos can be found here.
Below is the combined map of our first three years in Europe. Our 2017 route is in dark blue, 2018 is in purple and 2019 driving is in red with 2019 bike route in green.