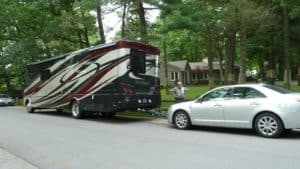 As our friends know Mike and I have always loved traveling anywhere and everywhere. We have traveled by our various personal airplanes, by train, by car, by motorcycle, by boat and many weird and wonderful local modes of transportation. We have rented motorhomes and power catamarans and barges and houseboats around the world. We always tried to send home letters and photos about the superb places that we had seen and the people we had met. Friends and family seemed to enjoy being kept up-to-date and our distribution list kept growing. When we took our 3 month leave of absence and traveled west across Canada and the U.S. in our RV we felt that we had to find a better way to update everyone. This was it!
We have now retired and this is the start of a new stage in our lives.  We are going to continue to use this website on our travels.  It isn't written to interest others or to try and get advertising.  It is purely to update friends and family on where we are and what we are seeing and learning.
It is 2017 and we are living in our motorhome which we shipped, along with our car, to Europe in April.  Currently we plan on touring parts of Europe for about three years.
Please have patience. We are still learning and experimenting. Like all experiments some are successes and of course some tries are failures. Hopefully everything works well enough for you to follow us and get some enjoyment learning what we learn as we travel.