2020 Road and Cycling Maps
Click here to see all our 2020 posts.
Click here to see our 2020 photo gallery.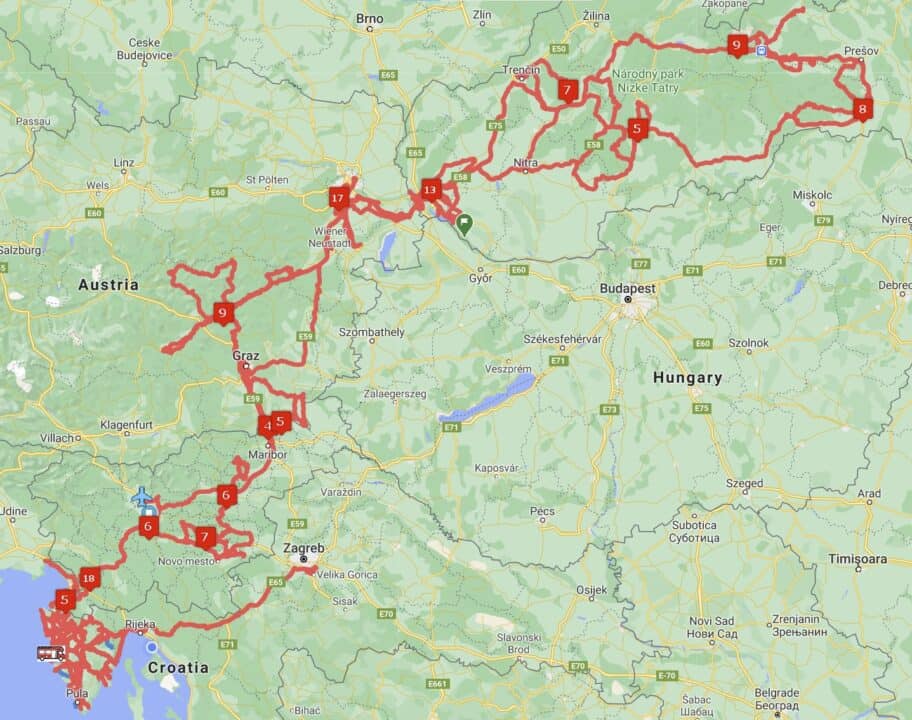 Above is our final map of our 2020 journey. A much smaller area covered thanks to the coronavirus.
Select the links below to view our detailed maps from the last two years.
Click her to view the 2020 map in detail
Click here to view the 2019 map in detail
Click here to view the 2018 map in detail
Click here to view the 2017 map in detail
Note: All our maps have legends that allow you to select what you want to display or hide such as our routes, our campgrounds by country, our cycling tracks.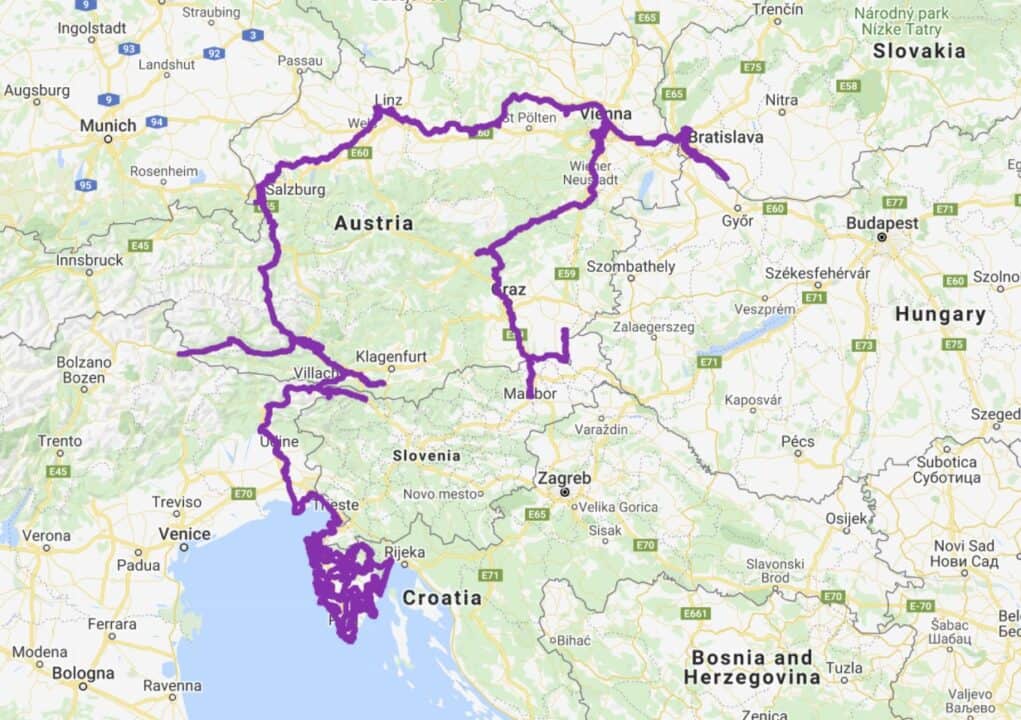 Above is the major cycling path that we have been drawing across Europe. Due to Croatia's travel restrictions over the winter we were not allowed to leave Istria. We have cycled over 2,000 km in Istria which, if stretched, would take us to Greece with kilometres left over for sight seeing.
Below is the combined map of our time in our RV in Europe. Our 2017 route is in dark blue, 2018 is in purple and 2019 driving is in purple and our 2020 route is red..