I am afraid that there are no interesting historical facts or information about interesting towns in this entry. This is just an update on the beginnings of our trip, where we are and what we are hoping to do next. To start with, as some of you know, I wasn't in good shape physically, when we left Canada. We had booked into a hotel in Venice for 3 nights which would have given us two days of visiting the city. Our plane in Toronto was delayed more than 3 hours and it was quite late by the time we got to Venice. We went almost straight to bed. At 1am in the morning while Mike was sleeping, I was putting pants on top of my pajamas to go out to the car in the dark and try and search through all our luggage looking for some basic medicines. Although I did think to bring Mike's flashlight, I hadn't brought my eyeglasses and couldn't even read the numbers on the locks, not fun. Of course, Mike thinks I should have woken him up from a sound sleep. He never heard me leave or come back. We left the hotel the next day without ever seeing Venice which was too bad because I doubt that we will get back there this trip. When you aren't feeling well you want to be "home". I wanted my bed, my reclining chair, my refrigerator etc. It was a good choice. Mike hasn't been in the best of shape either but both of us are doing better now, not perfect but good enough to get outside and see the area we are staying in.
I should mention what happened in Toronto. It might help a few people in the future. I had bought West Jet tickets to London and British Airways tickets from London to Venice. We had a four-hour stopover which I figured was more than ample to collect our luggage, change terminals and catch the next flight even with potential delays. When we got to Toronto airport, West Jet told us that our plane was delayed three hours due to weather in Calgary. We later learned that the plane was actually in Toronto with mechanical problems. It seemed that the staff knew that this plane was prone to mechanical issues, which wasn't very comforting. We told West Jet that this delay meant that we didn't have a hope of making our connection in London. They basically said, "too bad, you didn't book your next flight on the same ticket so we can't help you". Luckily British Airways was in the same terminal in Toronto, so we went to talk to them. They also said that since we had two tickets, they couldn't help either. There was a later flight that we could book but we would have to pay the change fee. We almost agreed until I realized that the change fee was higher than the original cost of the tickets. I asked what the cost of a new set of tickets would be. It turns out even at the last minute, the new tickets were cheaper than the change fee although this wasn't something that the ticket agent was going to voluntarily offer. We weren't happy having to buy a second set of tickets, but we didn't appear to have much choice. Luckily, just as we were about to pay, a more senior agent came over and asked our ticket agent what was happening. I guess we were holding up the line. She told our ticket agent to ignore the notes on the screen that said we couldn't transfer our class of tickets and to transfer them anyway. Thanks to her we didn't end up paying twice. We would never had made the original connection. It didn't work for me this time, but when the airlines won't book the two flights on one ticket, you can sometimes use a service like Expedia or Kayak and get the connections you want that way. At least then someone else has some level of responsibility.
When we left the hotel the next day, it was a three-hour drive to Funtana, Croatia where we had left our RV for the winter. Although this campsite is officially closed, the owner has let us stay here for the week before we move on. He is a funny guy and really concerned about Croatian bureaucrats giving him a hard time about us being there. The weather has been around 12-14⁰C or mid 50s⁰F and sunny. When we eventually got out of the RV it was really nice weather to wander around in. We have heard that the weather will actually get colder as we travel south, that is too bad. Vrsar, a waterfront town we walked around, looked just spotless, as if all the leaves had just been raked and everything freshened up. It looked beautiful. If I did my latitude calculations correctly, we are currently 200 km (125 mi) NORTH of our apartment near Toronto.
Mike and I did make a large error when we packed our suitcases. For two people who go on a week's vacation with just carry on, it felt really strange to have three checked luggage bags. We were bringing a lot back from home including a new motor for our broken laundry machine. We have special, soft luggage with no rigid parts. This allows the luggage to be folded up and stored away in a really small space. Since a lot of the items we were carrying were quite heavy, our luggage was less than half full due to weight limits. We put the motor inside clothing to protect it, but we didn't fold the luggage and strap it tightly to make a smaller bag. This was a big oversight. Obviously the motor and other pieces just flew around inside the half empty bag which got slightly torn in the process. Worse than the damage to the bag was the damage to the brand-new motor that had cost us almost $1,000. At home we would just have replaced the laundry machine but over here they don't sell 110-volt machines. Mike determined that the entire rotating element in the motor had been shifted about 1 inch and that both bearings were now no longer in their correct locations. The campsite owner, who speaks a very little English, took Mike to a small local electric motor repair facility in a village nearby that we would never have found on our own. Between having the motor fixed and Mike talking in the night to the laundry machine technical support people in Oregon (nine hour time difference) we now have a working laundry machine, YEAH. It was looking very questionable for a while. Oh, and the charge from the machine shop, the equivalent of $20 Cdn.
Washrooms here are quite different from public washrooms at home. Europeans overall have a much more relaxed attitude towards things like washrooms and normally, I think they have the right approach. Often you will see one room with sinks with the men's and women's toilets off that one area. I must admit I was a bit uncomfortable at lunch the other day. The bathroom in the restaurant was a unisex bathroom, you walked in the door to a tiny area with a sink and a urinal. In that room was another door to the single stall. The only lock was on the stall door and not the outside door. Being female and using the stall, not knowing if a male would walk in to use the urinal, was a little uncomfortable. I need a little more practice before I get used to all the differences between our two countries.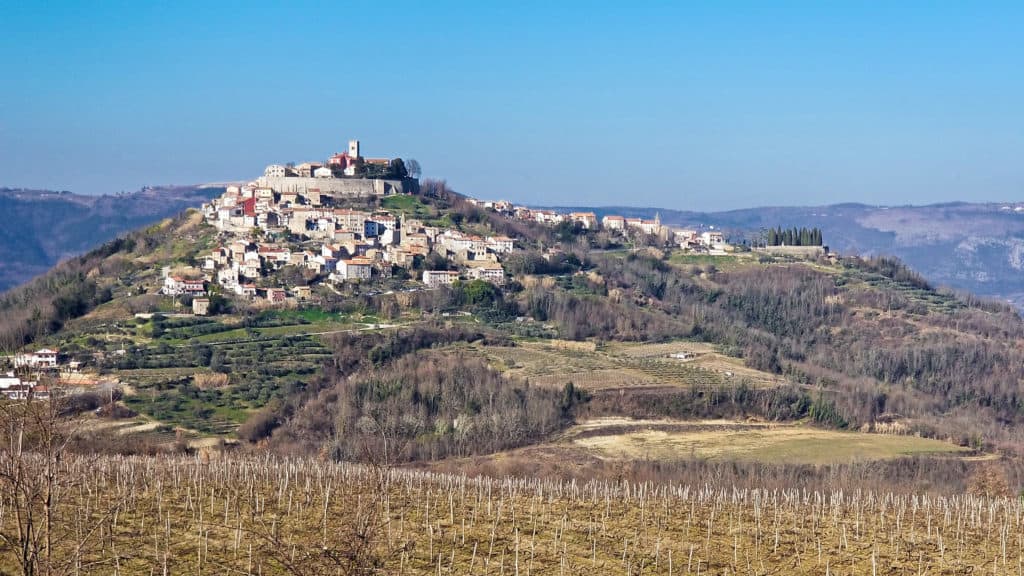 We have mentioned before that their grocery stores are quite different than ours. One difference is that the same item can often be sold in multiple areas in the store. The other day Mike and I were looking for crackers. We have become quite fond of TUC crackers which are sold throughout Europe. We especially like the Sour Cream and Onion version. We found TUCs but they didn't have the flavour we wanted. As we were leaving the store, we happened to see another shelf of TUC crackers. This time one of them was what we wanted. This happens all the time. If we can't find something and leave empty handed, we often wonder if the store really carried the item, but it just wasn't were we thought it should be.
I mentioned last year, when Mike bought bags and bags of paprika by mistake, that the stores in this part of the world aren't big on returns. When we were checking out this week, Mike was bagging our groceries and accidentally dropped and broke a bottle of pop and a bottle of spaghetti sauce. We hadn't yet paid for these items. It was admittedly our fault, but at home that wouldn't matter. Forgetting that we weren't at home, we fully expected the store to replace the items. The cashier wasn't going to do that, Mike had to pay for them. Customer Service did eventually replace them, more I think to get rid of Mike than because this was the norm.
Something else that we see often over here, that is different from in Canada, is how little kids learn to ride two-wheel bikes. They don't use tricycles like we do. They ride very small two-wheel bikes with NO pedals, where their feet reach the ground. It is really cute to watch the little kids with their little legs running along the ground while sitting on the bike. This method seems to work quite well. When they get used to this, you will see them gliding down a slope on the pavement. Eventually they graduate, at a young age, to "real" bikes with pedals.
I am writing this late Wednesday night. We leave this campground tomorrow morning. We are not sure where we are going. The problem is that, although there are a huge number of campgrounds in this country, the vast majority don't open until April some time. The area that I want to visit is about 1 ¼ hours from where we currently are. The next campground is another 1 ½ hours past there. We will get there, but first I want to spend a week or so in between the two cities of Opatija and Rijeka. If you look at the map, you will see that this area is where the Istrian Peninsula ends, and the main north/south coast of Croatia starts. If we were only staying overnight, we could undoubtedly find somewhere to stay. Since I want to visit both cities, probably multiple times, and go hiking in the national park in the area, I expect to be there for a full one or two weeks. Our current plan is to drive the RV to the right area, hopefully find somewhere to park for the afternoon, and go around in the car trying to find somewhere to stay. Sometimes restaurants will let you stay in their parking lots, but they don't have big parking lots in this part of the world. The roads near the water are all quite small with nowhere to camp. Camping outside a campground is actually not allowed in Croatia. We are hoping that if we can find the right place, since it is out of season, we will be OK. If worst comes to worst, then we would have to continue on to the campground further away. I really don't want to have to drive two hours to visit these towns and the national park. It does stop you just dropping in for lunch in an afternoon.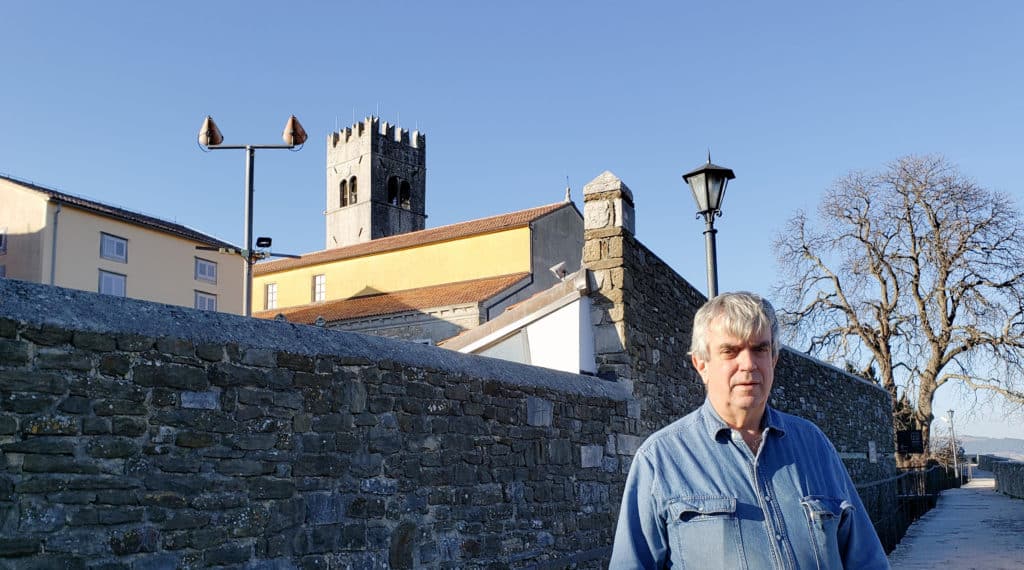 Update:
We left on schedule and parked at a truck stop on the highway in the general area we wanted to be. We could have stayed at the truck stop, which included a McDonald's for Mike, for no charge, but it was really noisy being right on the highway. We drove around for the rest of the day, looking for a nice place to stay, preferably one that had electricity and water. We did see the "camperstop" that we will be staying in next week on the island of Krk. We couldn't find anywhere that was open and that had electricity or water in the area I wanted to explore. We did drive to one location that would have met our specs five years ago, but they have since built up and there is no camping spot there anymore. In the end, we found a place to camp that, I think, overlooks the city and the Adriatic Sea. It was a little dark when we got there. This spot is about 2 km from where we parked the RV for the day. You feel like you wasted a lot of time driving around. Hopefully, if we don't get kicked out, we can stay here until we run out of water. At that point in time we will move to the island of Krk. I would have liked to stay a longer, but one can't have everything. If we are very careful, we can possibly go five days on our water supply. We filled up this morning. Wish us luck.