Good-bye Romania and Good-bye Transylvania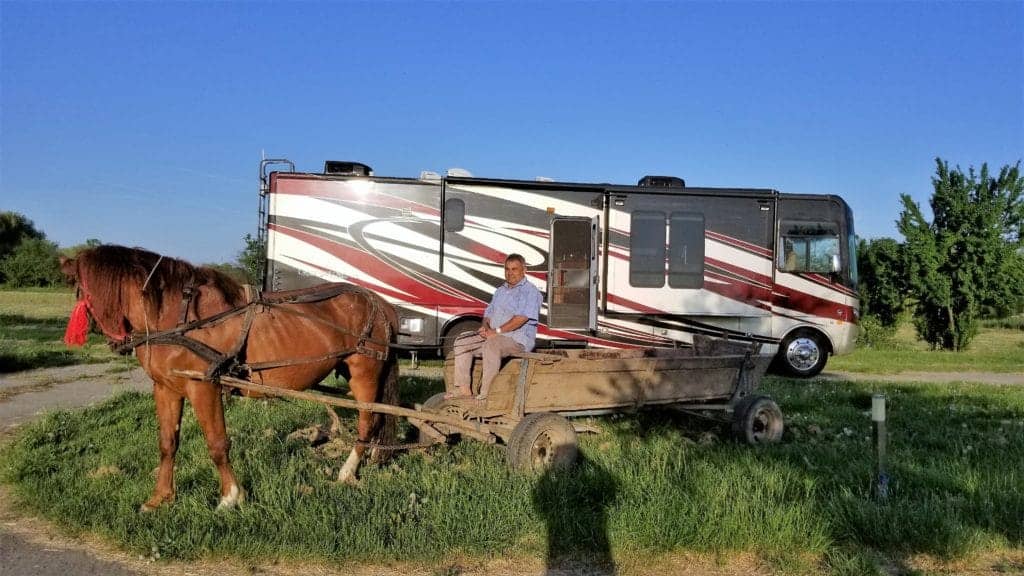 Before I start tearing up and saying good-bye to this wonderful country let me tell you a bit about one of the last cities that we spent some time in.  Oradea is a very lovely city in western Romania.  There were a lot of renovations going on in the centre of Oradea.  Everything looked really nice.  I wonder how much of that is thanks to the EU?  The citadel in Oradea is being turned into a large hotel complex.  This helps keep the history while still being useful.   Oradea has a lovely, large park in the centre of town.  We have seen this in many cities in our travels.  Europeans love their parks and green spaces and so do we.  We also saw a large new Orthodox church that isn't completely finished yet.  We have seen quite a few new churches.  This surprises me.  My assumption is that we aren't building a lot of new churches in Canada.  I could be wrong.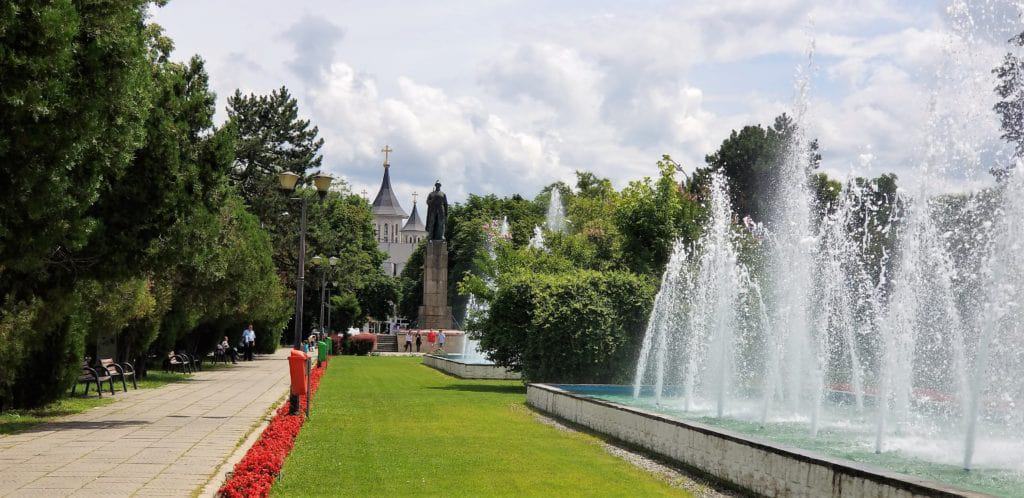 Here is a little bit of unhappy history in Oradea.  Before WWII the Oradea Jews formed 30% of the city's population.  There were Jewish manufacturers, merchants, lawyers, physicians, and farmers; the chief of police (1902) was Jewish. During the war all 27,000 Jews were moved into a ghetto in Oradea where 14 or 15 people lived in a single room.  These people were then sent to Auschwitz.  Oradea's huge, vibrant Jewish community was completely wiped out.  The current population of Oradea is about 200,000 people.  We were told that approximately 300 of them are Jewish.  This means that Oradea Jews went from one third of the population to almost 0.  How terribly sad.
We walked by one building the other day with a Canadian flag on the outside and a sign about immigration to Canada.  We went in to see what it was.  It turns out that it was a Romanian head hunter firm.  They are hired by companies in Canada to find people mainly in high tech industries.  They were looking for engineers, IT and health professionals but said that they also had positions in tourism and the accommodation industries.  They implied that if someone fit the requirements then the visa and entry process could happen very quickly, definitely in less than six months and possibly in just one.  I know for a fact that it takes well over six months just to renew a permanent resident card for someone who has lived in our country for sixty years.  How strange.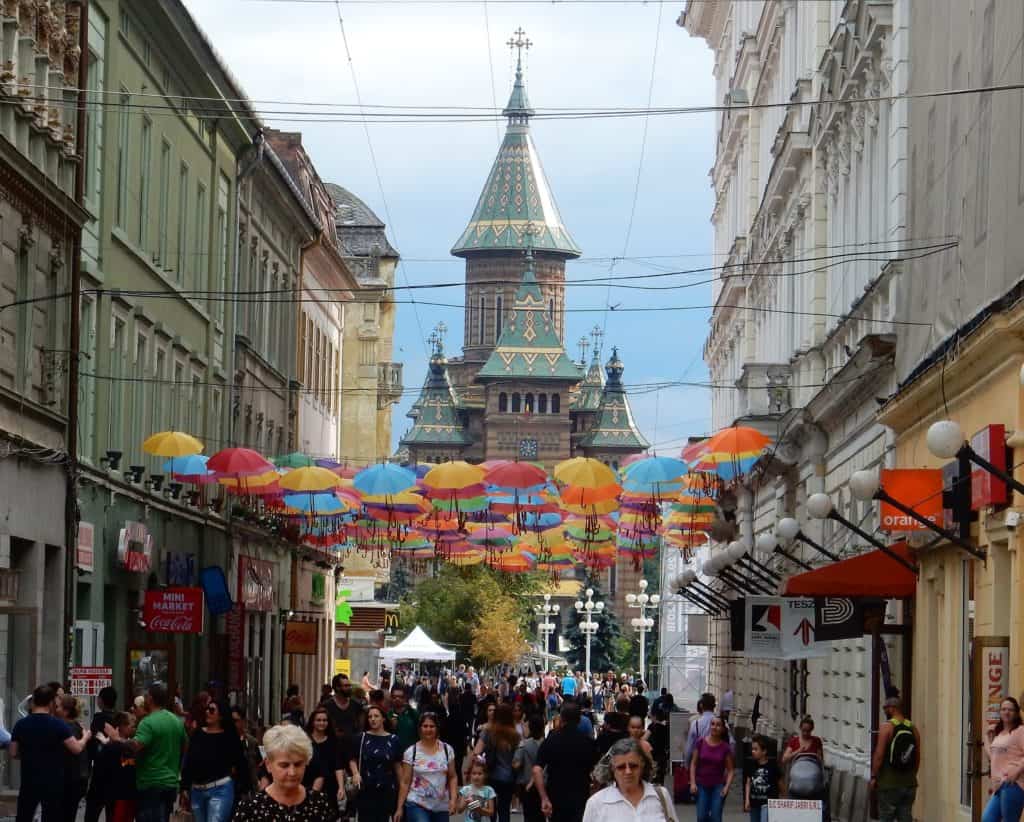 We are getting ready to say good-bye to Romania and more specifically good-bye to Transylvania.   Here are a few miscellaneous things that we have learned on our travels.
Romanian railroad crossings:  these have to be the bumpiest, worst crossings that we have ever seen.  There are often line-ups of vehicles to cross train tracks because you have to drive so slowly.  When a truck crosses you watch it "waddle" across the tracks.  We worry about our dishes and drawers every time we see a set of tracks that we need to cross with the RV.
Goulash is served in every restaurant, but it isn't the same everywhere.  Goulash can be a soup, or it can be a full, thick meal.  Our hosts once told us that the price is supposed to give away what it is that you are ordering.
Don't be surprised when you order a hamburger or cheeseburger and don't get any beef.  Often the meet is chicken or some sort of schnitzel.  The term doesn't imply beef at all.  Even more surprising is when you know that you are getting French fries and you can't see them.  They are frequently put on top of the meat in the "hamburger" just like lettuce and tomatoes would be.
Bakeries aren't intended for customers to enter.  Typically, the front of a bakery is all glass.  In the glass is a small (2 ft x 2 ft) glass door.  The seller stands in the bakery, the customer stands on the sidewalk, looks at the baked goods through the window and places their order.  You will often see a line-up of customers down the sidewalk.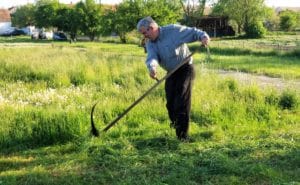 The people in Romania and more specifically those in Transylvania have been just super.  They are the ones that turned our short little detour into a 77-day tour and that was just in the north west quadrant of Romania.  If we weren't meeting friends in Croatia shortly we might have been here even longer.  Some day I would like to tour the east and the south of Romania as well although we have been told, even by southerners, that the friendliest people in all of Romania are in Transylvania.  It was really easy to get a big smile from people in Romania, all you had to do was say thank-you (multumesc) in Romanian.  Every time it was like they were really surprised and pleased for you to try and they always came back with a very quick "you are welcome" or at least the Romanian equivalent.
I guess a little summary is in order.  The people here are great.  The scenery, at least in the parts of the country we visited, was great.  Romania is an interesting mix of old and new.  On one hand it is really common to see a horse and buggy on the road with the cars.  On the other side, the telecommunications infrastructure is one of the best around.  The cell networks are much faster with better coverage than we see in North America and unbelievably cheaper.
Seeing rural Transylvania, the village farms, the bigger cities; it was all phenomenally interesting and enjoyable.  Mike and I have just loved our time here as have all the visitors that we have met and talked with.
Here are a few of our memories of Romania that haven't made previous articles.