Lake Balaton area Part 2, Hungary

Mike and I are still in the Lake Balaton area.  We are now in a campground on the north side of the lake.  We have been in this area for two weeks now and will probably be here for a bit longer.
Spring has sprung.  It was the first day of spring and we saw gardeners in public places starting to plant flowers.  We saw workmen fixing up many of the residences for the tourists coming later in the season.  Leaves where being cleared everywhere.  It is like the first day of spring was on the local calendar as the "start getting ready for the season" day.  None of this was visible a day earlier.  When we got to the campground we were one of only two visitors.  We expected it to stay that way for the week, but we were wrong.  It is Easter this weekend and I think that must be the first camping weekend of the season, something like Victoria Day to open cottages at home.  It is only Thursday and there are already about 15 campers here.  They are nearly all from Germany with a few from Austria.  Our friends in Norway sent us an email saying that they were opening their camper Easter weekend and going to Sweden.  Our RV is still drawing attention and campers are still fascinated with the way we tow the car.  One gentleman from Austria told us that he didn't think that our car towing method would be allowed in Austria or anywhere in Europe.  He was really surprised when Mike told him about the countries we have already visited while towing the car.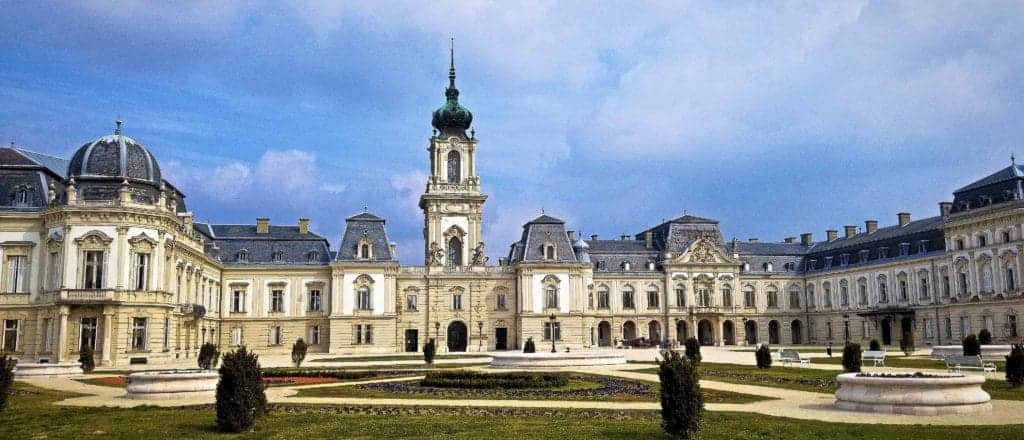 The 100 room Festetics Palace, 6 km from our campground, is absolutely gorgeous.  Mike and I spent a leisurely two days biking there and back and touring the parts of the palace that are open to the public, and visiting some of the museums on the grounds.  It is so nice to be able to take things slowly.  Luckily the palace was not harmed during WWII.  The last family member left the palace in 1944.  I was checking the internet to try and find out why and couldn't.  Given the date it obviously had something to do with the war.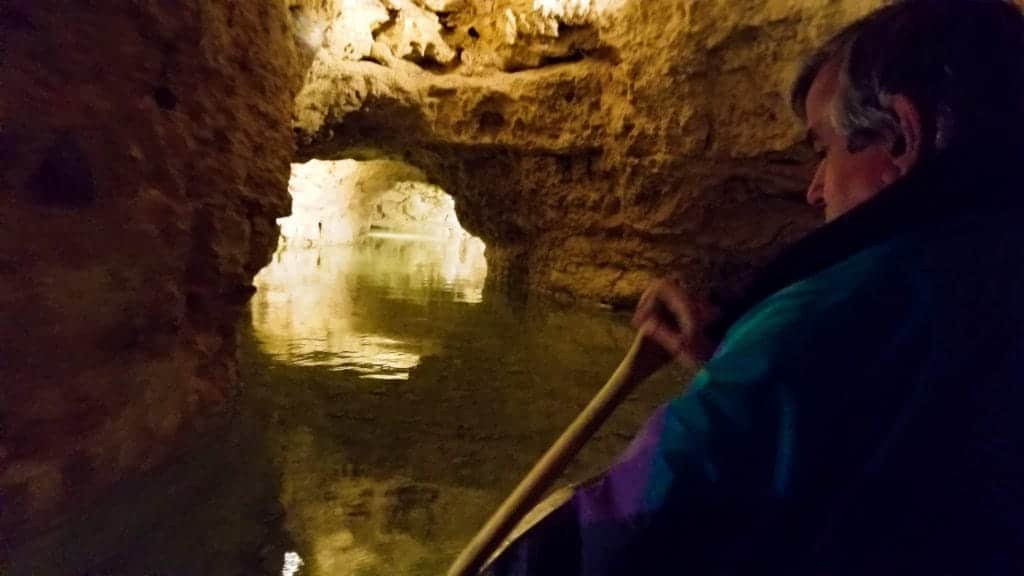 There is a large network of underground caves in this area.  There is a tourist attraction where you get in a very small rowboat with one paddle for pushing yourself along and travel through some of the tunnels on an underground river.  In some places you have to duck so low that you are almost lying down in the rowboat.  In these cases, you put paddle away and simply push yourself off the walls with your hands to continue.
I mentioned earlier that Mike and I were quite enjoying the Hungarian food.  Other than the standard goulash it isn't anything like we get at home.  It's more like soup and no two goulash soups are the same. There is pizza everywhere.  There is also paprika everywhere.  They do everything with paprika, sometimes they mix it with cayenne pepper to make it really spicy as a spread for bread.  There is a food TV channel called Paprika.  There was a lot of paprika at the rural farmer's market that we went to on Sunday.  It was interesting to see a market obviously aimed at locals and not tourists, since there weren't any yet.  Jan, a very common soup here is Cream of Garlic.  I think of you everytime I see it on the menu.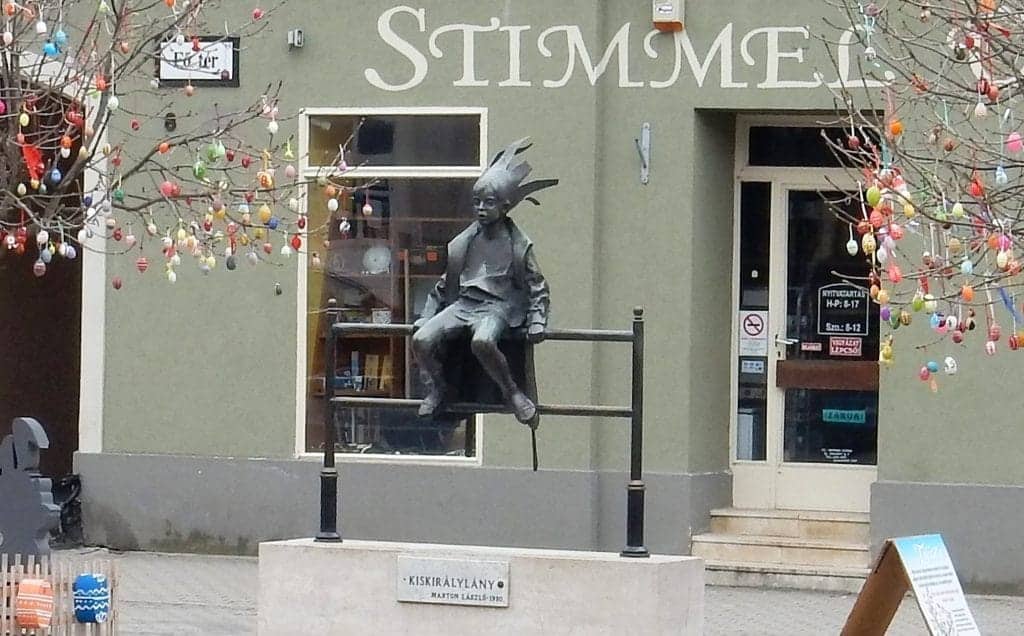 Europe is in love with statues.  I wish it was an artform that we saw more of on our city streets in North America.  I used to think that statues were common in Europe because of the wars and the history these countries have.  That is certainly some of it, there are some really lovely war memorials.  Statues here aren't just from the past, they are constantly being erected and added to parks and streets.  Some of them depict every day people, others are simply whimsical.
One item that has been taking a lot of our time is working the bugs out of our new electric bicycles.  I plan on writing a post shortly just about the e-bikes for anyone who is interested.
I have been thinking a lot about something that probably isn't politically correct to include here.  The US is renegotiating many of its foreign trade treaties including NAFTA.  Trump constantly talks about the US always getting the wrong end of the deal.  He also talks about how some of the US environmental regulations really put businesses at a disadvantage in all these treaties.  While that may be true in some cases, I don't believe that it is true with Europe at all.  Europe has always been more environmentally conscious than US or Canada.  They have taken recycling to further extremes than we do, for many more years.  Many rooms, from public washrooms, to viewing rooms in museums, all use motion detected lights for conservation.  In addition, the price of gas at the fuel pumps is considerably higher than in Canada and is 2 – 3 times higher the price in the United States.  Regulations to protect an individual's privacy are much more stringent in Europe.  All sorts of things are allowed on social media in North America that are not allowed in Europe.  Women leaders also seem to me to be much more normal here than at home.  The US is not as hard done by as they keep making out these days.  None of this is research, just what it looks like to two travelers.