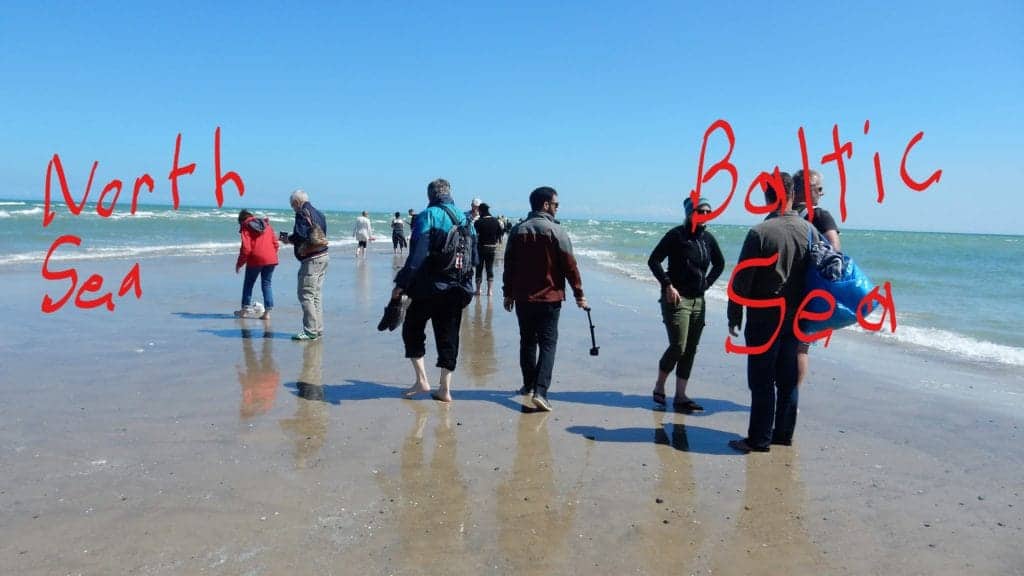 Northern Denmark – Mike and I are currently in Skagen which is the northernmost town in Denmark.  Skagen is the most "touristy" town that we have been in so far.  There are actually quite a few people walking around in this town ?.   Mind you, we did see a cruise ship in the harbour so maybe very few of them are locals. Overall, Denmark towns have seemed very quiet and sleepy.  We have seen very few people while we were walking in various towns.  Last Saturday morning we were in a town and with an outdoor market.  There were a lot of people out that morning and that was nice to see.
Just north of Skagen is a spit of land where two seas collide.  Grenen marks the junction between the strait of Skagerrak (part of the North Sea) and the Kattegat sea which is linked to the Baltic Sea.  A lot of tourists go there, take off their shoes and socks and walk out on the spit so that they can have one foot in each of the two different seas.  You can see Mike walking out on the spit with his backpack and carrying his shoes in the top photo.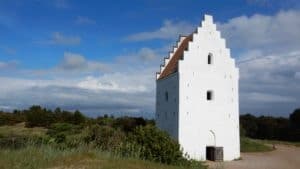 Yesterday we visited the tower of a 14th century church.  Sand migration and sand dunes actually reached the church itself in the 18th century.  It got bad enough that the congregation had to dig their way into the church to attend service.  By the end of the 1700s royal decree had closed the church and the only thing left was the bell tower in the photo.
If you want to simplify life try traveling in a 400 square foot camper.  There is no worrying about how to decorate.  There is no reason to go shopping for other than the very basics.  There is no room to add items you might want to buy including no extra closet space for clothes.  You can't put anything on shelves as they would fall or break while you travel.  In our case, we can't buy anything that uses electricity because our camper is 110 volt and all electrical articles here use 220v.  If you can't shop and don't have to run around, life slows down a lot.  We visit interesting looking towns, wander around a few museums, walk in the woods and go biking.  We read and watch television shows that I recorded in Canada.  I can literally feel us unwinding and it is a very good feeling.  Computers, books, email and phone calls manage to keep us grounded in the real world.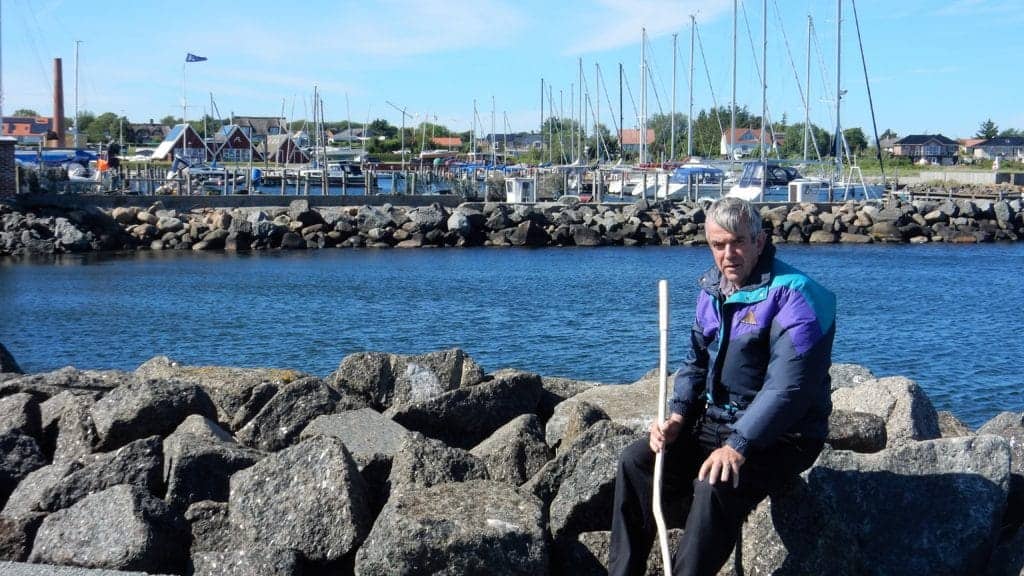 We had thought about moving on today but it is a lovely day so I think we will stay in this area a little longer.  Mike is out walking at the moment.  I am trying to decide if I have the nerve to take our bikes into a town about 9 km away when Mike gets back.  The 9 km to the town isn't a problem.  The thought about walking around a lot and then doing a second 9 km back when we may already be quite tired is a bit concerning.  We still haven't done that much biking this year.  The alternative to being energetic is simply staying in the campground and playing mini putt golf and relaxing.  I will just wait and see how Mike feels after his walk.  It will probably be an hour before he gets back.  He often goes for a long walk in the morning while I read and play computer games.
We are travelling through Denmark slowly but that is the way we intend to travel everywhere.  If we don't see all of this Nordic area this year well we will just continue next year.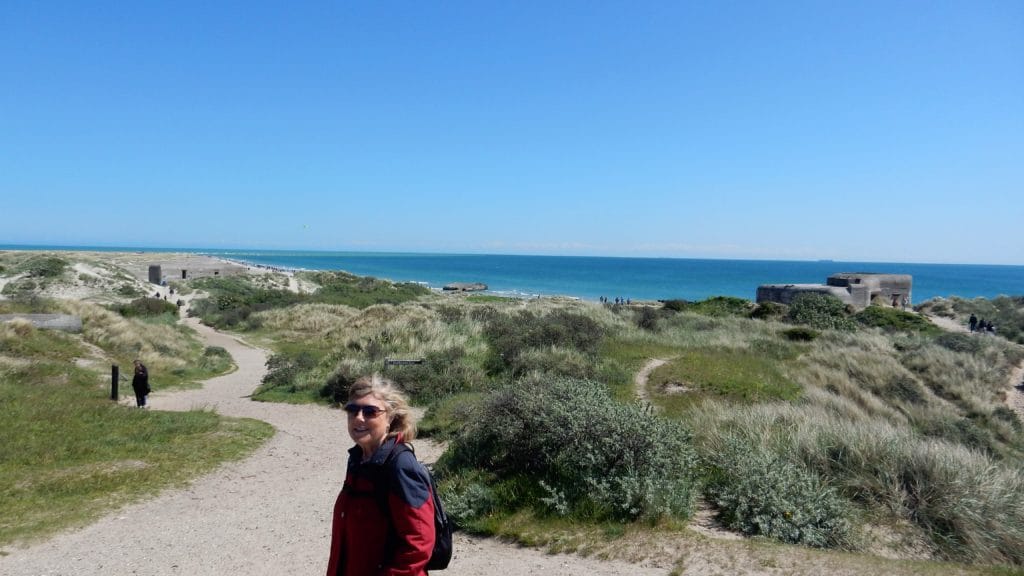 Denmark has some very unusual art and statues.   Here are a couple of statues that we saw in Holstebro.  Click on the photo to enlarge it, press "esc" to return to this page..