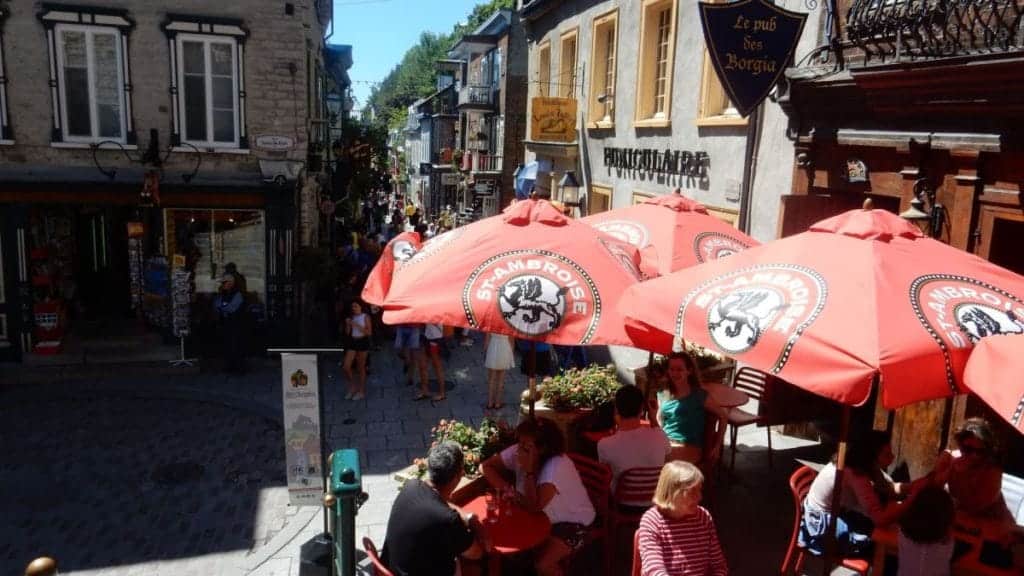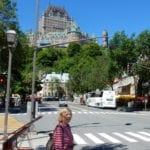 Mike and I both really like old Quebec so we couldn't miss a chance of visiting it again. Actually we spent quite a few days here last year so this was just a quick visit. I read once that the Chateau Frontenac was the most photographed hotel in the world and yes we have yet another picture with it in the background. We had a lovely day just wandering around, sitting, eating, drinking cappuccinos and watching the buskers. We parked for the night ahead of time in a Walmart parking lot. We have an interesting story about that evening but that will make another blog. We didn't want to take advantage of Walmart's generosity so we moved the RV to the Canadian Tire parking lot nearby while we took the car into town for the day. Much easier to park just the car.
I must say that Quebec City has even more tourists than it did 30 years ago and the food is not as uniformly fantastic. At one point we didn't think it was possible to have anything but a great meal in Old Quebec. I think those days are gone now.
We left Quebec and ended up in a little campground at Sainte Anne-de-Beupre cathedral. Again we were there last year but we couldn't stay in their campground and not run in for a visit. I didn't know until last year that Anne-de-Beupre is Mary's mother and therefore Jesus's grandmother. Interesting tidbit.